Roasted pork ribs with baked potatoes and salad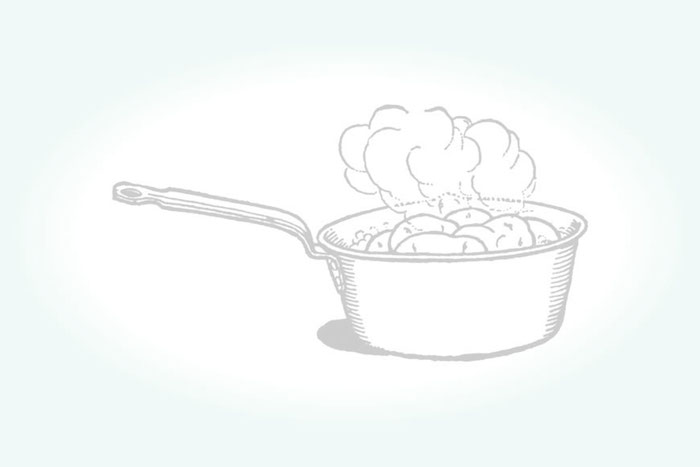 120 min
Meses de temporada*: All year
Allergens:
Elaboration
Prepare a white stock.
Prepare a tomato sauce.
Make baker's potatoes (sliced roasted potatoes).
Preheat the oven to 150 ºC-160 ºC. Season with salt and black pepper, grease and put it in the oven on a roasting tray.
Let cook until golden, add the garlic cut into brunoise, leave until golden, add white wine, turn and lower the temperature to 130 ºC. Let the wine reduce and add a little white stock.
Let it cook at 135 ºC-130 ºC until the meat separates from the bone. (During the cooking process, turn the rib and add stock as many times as necessary).
Remove the rib and use the juices to prepare a sauce for garnishing.
SET UP
Place the rib on a plate, cover with the sauce and put the baker's potato garnish next to it.
Nutritional information (1 portion)
Monounsaturated fatty acids 38.47 g
Polyunsaturated fatty acids 8.94 g
The data is merely a guide and should not be used for medical purposes. Those responsible for the web disclaims any responsibility.